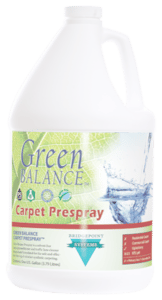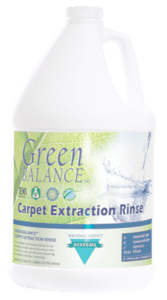 All of our cleaning products are formulated based upon information supplied by the leading green certification program for environmentally preferred cleaning products.
At FreshDry we take the extra mile to ensure our customers get the cleanest, greenest, healthiest service possible.
All Green Balance products use readily biodegradable, renewable surfactants and contain no solvents (e.g., alcohols, glycol ethers, terpenes). They contain no known carcinogens, are non-toxic and are ideal for cleaning in homes with chemical sensitivities because they contain no added fragrances or dyes.
Bridge point insisted that ingredient suppliers could back up their green claims with solid science. They then tested for cleaning effectiveness in their own laboratory and in field testing.
But they didn't stop there! Formulas were then submitted to a leading independent testing laboratory to scientifically measure the level of actual soil removal and to ensure that the products did not contribute to rapid resoling – earning them the Carpet & Rug Institute's Seal of Approval.
Schedule service today!
FreshDry's friendly technicians are available in Riverside, San Bernardino, and Orange County and are ready to serve you as soon as today.